Like so many others, one of my goals this year is to workout and get more in shape. I don't mind working out, but I hate making myself go to the gym. I have to be doing something else while working out, like reading a magazine, watching TV, or be working out with a friend. I know I mentioned this in my New Year's Resolutions post, but one of my roommates and I are becoming workout buddies this semester, so I know I will get in better shape this year!

When I came across monogrammed sports bras on Pinterest, I knew I just had to have one to aid me in my workout motivation! Alexa from
Letters By Lexy
graciously sent me a gorgeous hot pink monogrammed sports bra, and I am in love!
The pink is gorgeous, and it's Champion, which is a great brand! I know this will motivate me to go to the gym, even if I'm the only one who sees it haha!
Letters By Lexy
also offers a ton of other monogrammed gear to get you to the gym: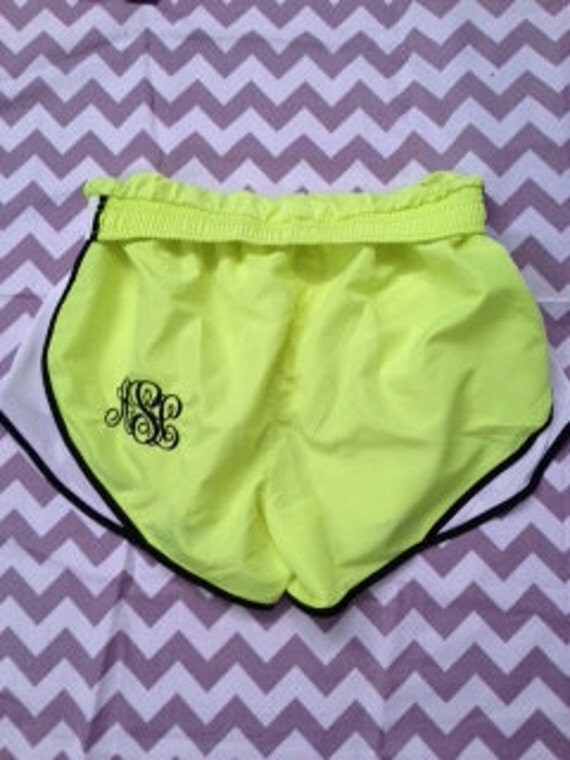 Monogrammed shorts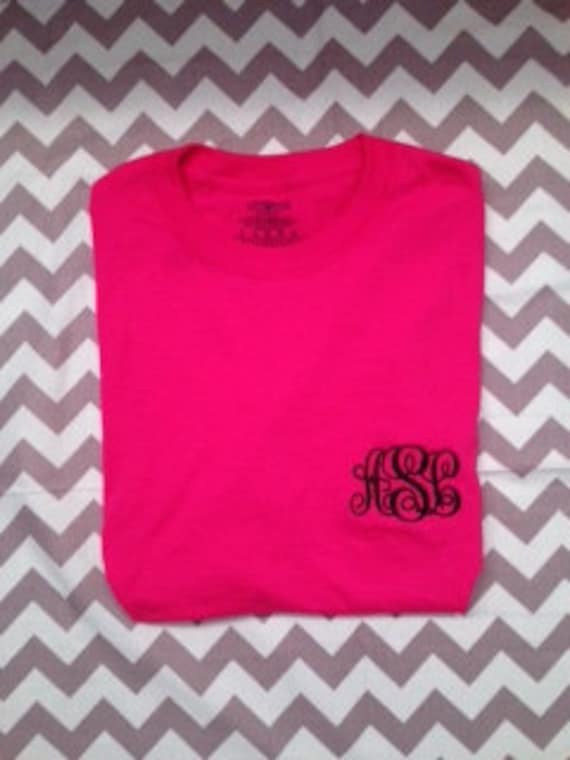 Monogrammed t-shirt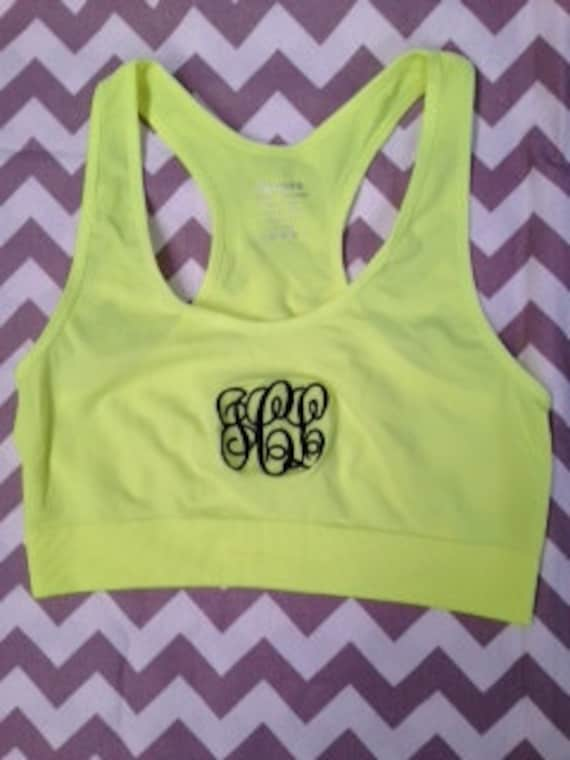 Sports Bra
So cute, right! Here are some of my other workout essentials:

What do you need to workout? Have a fabulous day!
Miss Southern Prep